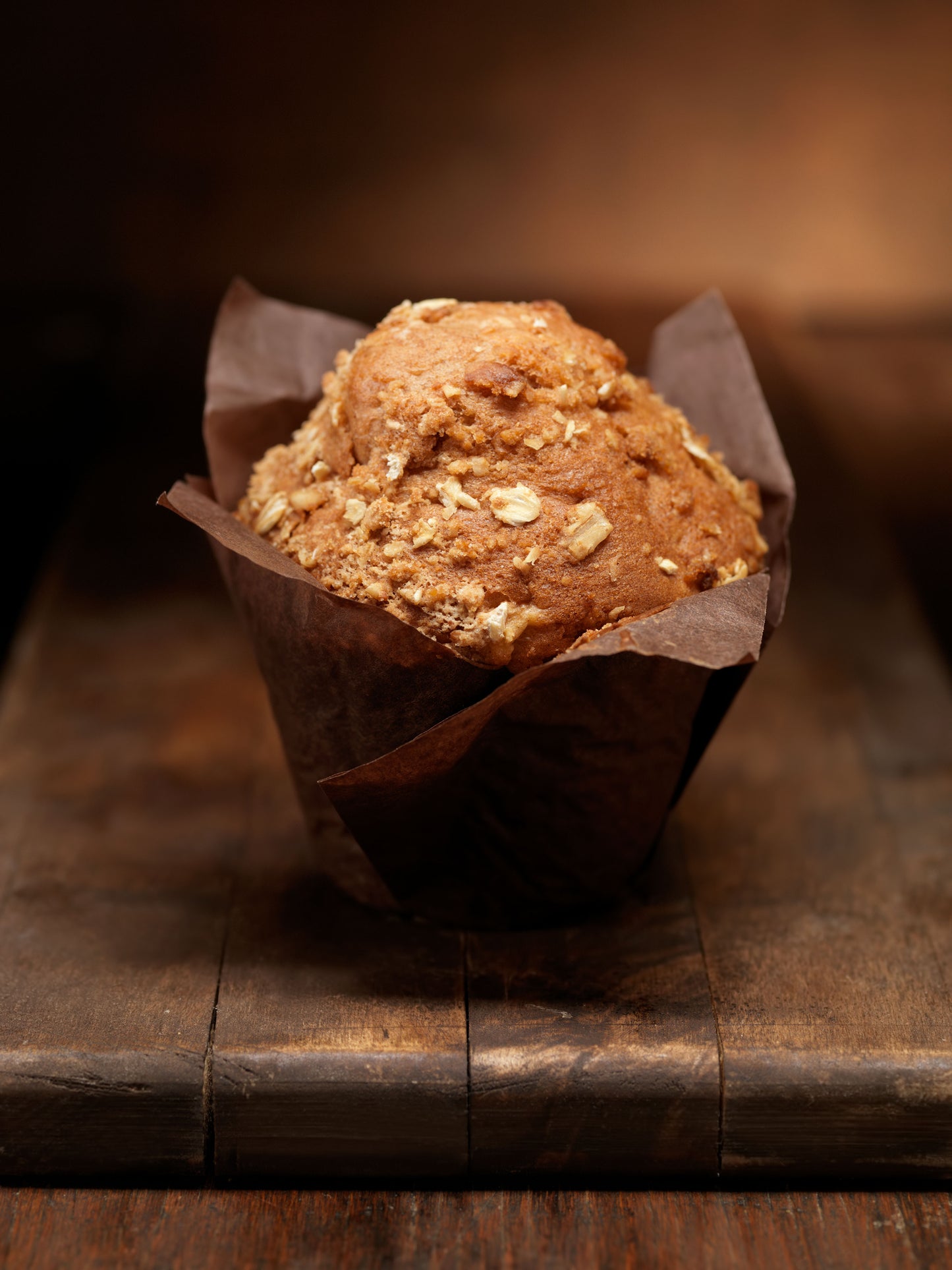 Care for some healthy carrot cake muffins? Then these easy-to-whip-up batches of turmeric muffins are sure to hit the sweet spot. Turmeric is a spice traditionally used in Ayurvedic medicine for its anti-inflammatory properties. Its distinctive flavour profile makes it a popular addition to several Asian and Indian savoury dishes.
Try adding this spice into your carrot muffin mixture for a dose of subtle spice (along with the natural health benefits). Kids and grown-ups alike will love this guilt-free carrot muffin that will satisfy even the fussiest eaters. These healthy carrot cake muffins can be enjoyed as a breakfast side, snack or dessert served with yoghurt and fruit.
Ingredients:
Dry
2 cups quinoa flour (can be substituted for gluten-free flour)
2  tsp baking powder (gluten-free)
1/4 tsp baking soda (aluminium free)
1 tsp TurmeriX powder 
½ tsp nutmeg (dried spice)
1/3 cup coconut sugar
1/4 cup desiccated coconut (sulphite free)
2 tbsp chopped pitted dates
Wet
1 cup finely grated carrots
¼ cup coconut oil (heat if solid at room temperature)
1 tsp vanilla paste
1 cup almond milk (substitute with other non-dairy milk, such as coconut, rice, cashew or hazelnut)
Method:                                     
Preheat the conventional oven to 180ºc.


Line a muffin tray and set it aside.


In a bowl, combine the dry ingredients — flour, baking powder, baking soda, TurmeriX powder, nutmeg, coconut sugar, and desiccated coconut. Mix before folding in the dates.


In a separate bowl, combine all wet ingredients, carrots, coconut oil, vanilla paste and milk. Transfer to the dry ingredient bowl.


With a spatula, combine the wet and dry ingredients. If too runny, add a few tbsp more flour. If too dry, add a few tbsp of milk. Spoon the batter into the prepared muffin tray. Sprinkle with chia seeds and desiccated coconut.


Bake for 25 minutes. Cool for 5 minutes, and transfer the turmeric muffins to a wire rack to cool further.  Serve with a dollop of yoghurt. Keep in the fridge for up to 4 days.
At our
blog
, we offer a variety of recipes that are not only healthy and delicious but easy to prepare. By adding
turmeric
to your diet, you can enjoy the benefits of this superfood in a wholesome and nutritious way. Our collection of organic and pure
turmeric-based products
offers a variety of options for incorporating this healthy spice into your diet. So, explore our collection and find the perfect way to add turmeric to your diet.