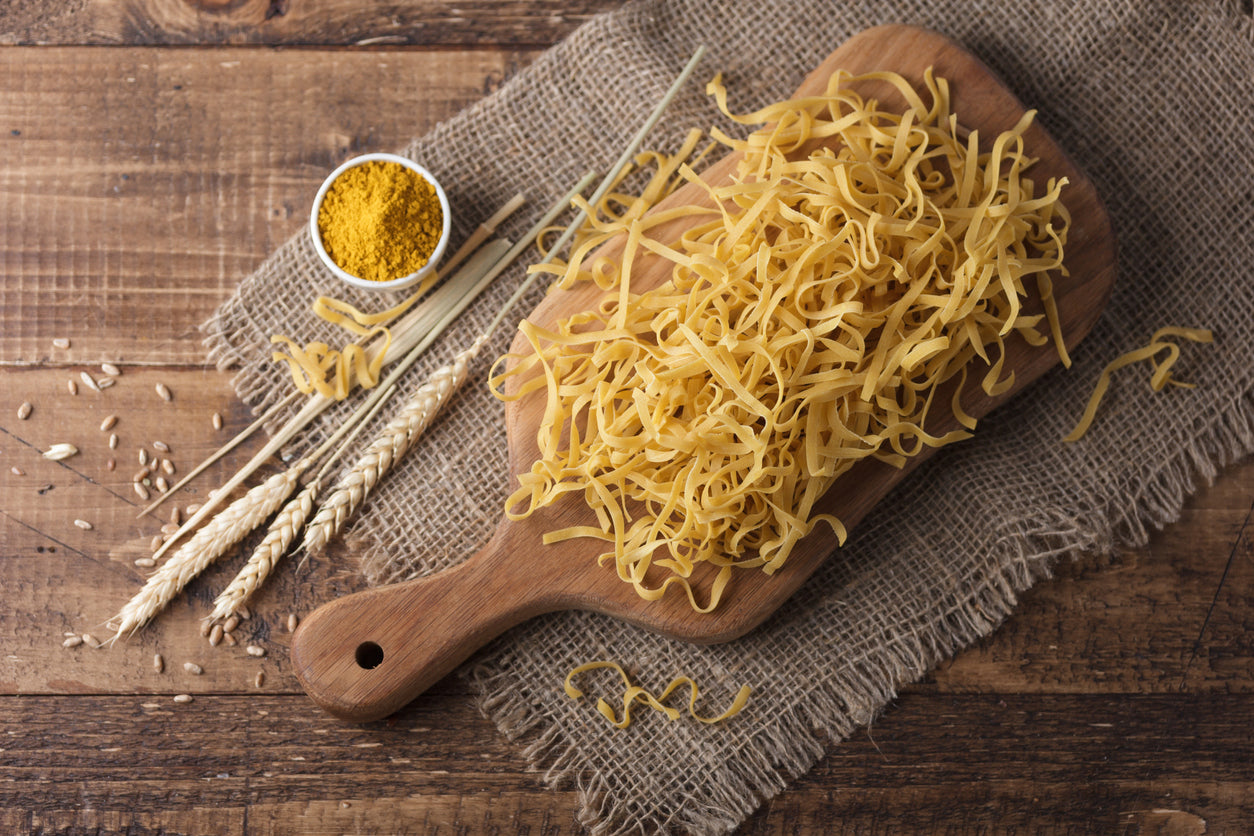 If you've been pondering the question, "Can I put turmeric in pasta?" the answer is yes! Turmeric pasta is a delicious and healthy way to enjoy this powerhouse spice. Its vibrant yellow hue and nutty, earthy flavour makes it a perfect addition to any pasta dish. And its health benefits are an added bonus! Traditionally used in Ayurvedic medicine for its anti-inflammatory properties, turmeric can be easily incorporated into your pasta recipes. One of our favourites is this chilli pasta recipe infused with our very own TurmeriX powder. This dish is not only nutritious and flavorful, but it's also straightforward to make — perfect for busy evenings when you're rushing to whip something up.
Ingredients:
2 tablespoon olive oil 
3 garlic cloves, finely chopped
1 teaspoon dried oregano
½ teaspoon TurmeriX powder
170 grams pasata rustica
2 tablespoon fresh basil leaves torn
1 tablespoon chilli-infused olive oil
Sea salt to taste
200 grams of dried spaghetti
Method:
Cook the spaghetti in a pot of salted water until tender. Drain and set aside.
Heat the olive oil in a pan, and add the oregano and garlic. Saute for a few minutes until fragrant.
Add the pasta sauce for a few minutes to let the flavours develop before removing it from the heat.
Garnish with the basil leaves and chilli-infused olive oil. 
Bon Appétit!! We hope you love our turmeric pasta recipe. Eating nutritious meals can be challenging, especially if you're short on time or ideas. But fear not; our blog is here to save the day. From quick and easy 15-minute meals to hearty one-pot dinners, we have recipes for every mood and flavour preference. Whether you're looking for breakfast, lunch, dinner, or even more Australian pasta recipes, you'll find plenty of delicious options.
While you're here, shop our collection of
turmeric-infused products
that offer you the benefits of this ancient herb in its purest form.