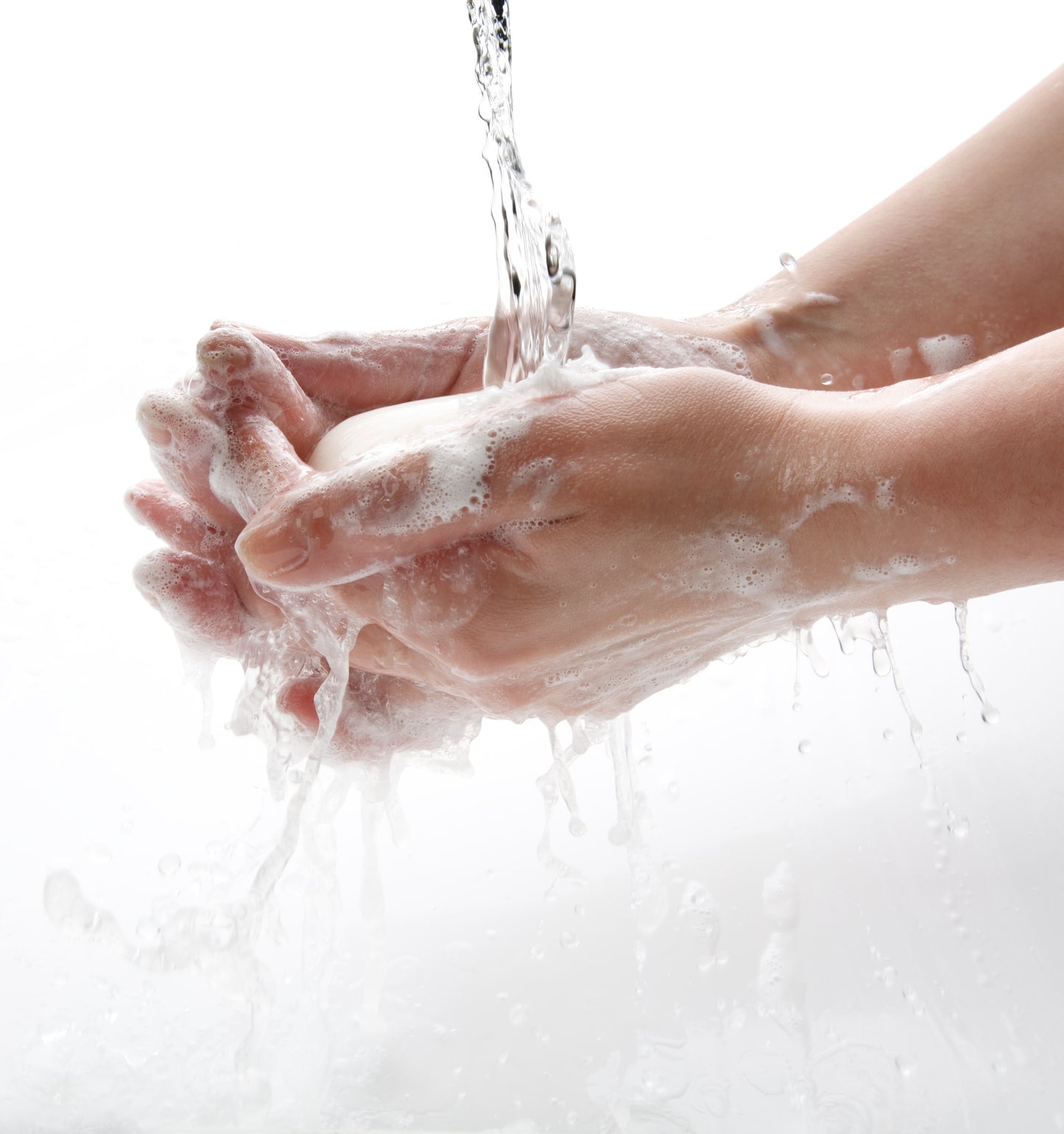 Turmeric-Infused Soap
When it comes to stocking your bathroom cabinet with skincare goodies, turmeric soap is a must-have in every household. It's no secret that taking good care of your skin and maintaining proper hygiene starts with high-quality products, and our turmeric soap will leave you with soft, fresh and beautifully scented skin after use.
Turmeric soap is a must-have product for anyone interested in taking good care of their skin. As an all-natural soap, it's perfect for those with sensitive skin and can be used as a face soap, body soap or shaving soap. When applied regularly, our turmeric soap will leave your skin feeling soft, fresh and clean.
Pamper your skin with our turmeric soap
Have you ever thought about what store-bought soap is made from? Most soap today includes synthetic ingredients that can be harsh and irritating on the skin. On the other hand, our turmeric soap is made from natural ingredients that are gentle, soothing and highly effective. One of the main benefits of our turmeric soap is that it is free from harmful chemicals, toxins, additives and fragrances — making it ideal for people with sensitive skin or those who are prone to allergies. In addition, our turmeric soap contains only sustainable ingredients that are great for the planet and your skin!
Buy turmeric soap from our online store today 
Do your hands need a little extra TLC? Try our turmeric hand cream for smooth, silky skin. You can also shop our handy bundle buys or explore our entire collection today!
At TurmeriX, we make it easy for you to reap the holistic health benefits of this ancient superfood that's been used for centuries in Western herbal medicine. Enjoy our convenient turmeric capsules, or try our chocolate bars made with real chocolate and infused with natural turmeric extract. These bars are a delicious way to enjoy the benefits of this powerhouse spice.
Frequently asked questions
Unlock the skincare benefits of turmeric soap

Earthy with a striking yellow tone, turmeric powder comes from the rhizome (root stalk) of a flowering plant that belongs to the ginger family. Curcumin is the main active ingredient, and it's a powerful antioxidant that is traditionally used in Ayurvedic medicine to relieve inflammation.

At TurmeriX, our turmeric soap has proven to be especially popular because of the high quality and potency of its ingredients. Made from turmeric grown in Alleppey, a city in Kerala, India, it has a guaranteed curcumin level of at least 5%. Our sustainable biodynamic turmeric powder is free from pesticides and harsh chemicals, and has been rigorously tested for quality, with no nut or gluten residue.
Indulge in our range of turmeric soap and skincare

With regular use, turmeric soap works wonders on dry hands, making them feel soft and smooth. Our natural turmeric soap is gentle on the skin with a delightful scent and soothing sensations. After a long, busy day, taking a relaxing bath or shower with our comforting skincare products is the ultimate way to unwind. Once you're fresh out of the bath and squeaky-clean, our turmeric soap is perfectly complemented by our silky-soft turmeric hand cream.
Shop our selection of turmeric soap in Australia today

Ready to experience these benefits for yourself? You can buy our turmeric soap on its own, or take advantage of the brilliant bundle buys at TurmeriX. We make it easy to buy turmeric soap along with a wide range of turmeric-infused products at competitive prices, with flexible delivery options available. You can trust in the quality of our turmeric powder, which is guaranteed to contain at least 5% curcumin. We know you will love and appreciate our soap as much as we do.

Find a store near you or shop online for our turmeric soap and wider product range today.
Is turmeric soap good for skin?

Gentle yet invigorating, turmeric soap is a great cleanser for skin, especially if you suffer from sensitivities or want a more even skin tone. Our unique TurmeriX formula is designed to give you the maximum benefits from turmeric while still being gentle enough for everyday use. 
What does turmeric soap help with?

Both dry and acne-prone skin can receive benefits from turmeric soap. Thanks to its anti-inflammatory properties, turmeric may also fight scars, blemishes and other marks on the skin for an improved overall tone. Its gentle formula and natural ingredients make turmeric soap safe for everyday use.
Can turmeric soap remove dark spots?

A quality turmeric soap may assist in lightening dark spots and acne scarring, promoting a more even skin tone in the process. Our gentle formula can be used all over the body, creating more glowing and even skin. You can also combine it with our turmeric beauty range products for an all-body everyday routine you'll love. 
Where can I buy turmeric soap?

At TurmeriX, you can buy turmeric soap made with naturally grown turmeric root and no nasty chemical additives. Whether you want to try turmeric soap for the first time or bundle and save on your favourite everyday beauty product, our online shop is the place to do it.