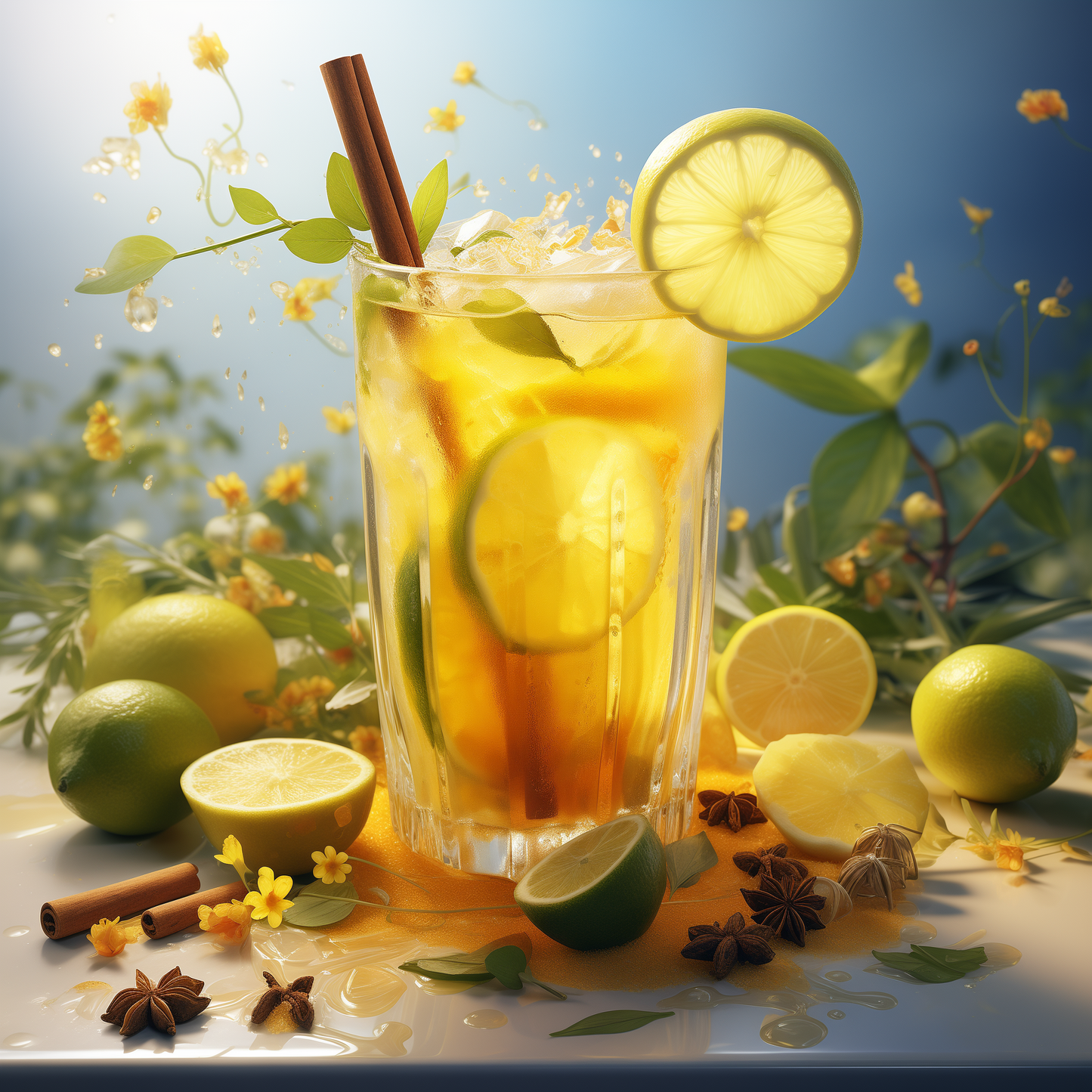 G'day, you sun-loving legends! Fancy a drink that's as vibrant as a Gold Coast sunset and as refreshing as a dip in Bondi Beach? Strap on your thongs, and get ready for the ultimate Aussie summer sipper: TurmeriX® Limeade. Not only will this beauty cool you down faster than a kangaroo in a kiddie pool, but it's also chock-a-block with goodies for your insides!
Ingredients:
4 cups of good ol' Aussie tap water
Juice from 4-5 limes
2 tbsp of TurmeriX®
1/4 cup of honey or agave syrup 
Ice cubes
Lime slices and mint sprigs, to make it look bonza
Instructions:
1. Brew Up Some TurmeriX® Magic:
a. In a small saucepan, get 1 cup of water hot than a summer day in Darwin.
b. Chuck in the
TurmeriX®
and let it simmer for 5-7 minutes.
c. Take it off the heat and let the golden potion cool down.
2. Mix It All Up, Aussie-Style:
a. In your favourite pitcher, mix the
TurmeriX®
brew with the rest of the water.
b. Squeeze in all that zesty lime goodness.
c. Add your honey or agave, adjusting to how sweet you want it. Give it a good old stir.
3. The Final Aussie Touch:
a. Serve it over ice.
b. Chuck in some lime slices and mint for that extra fancy look. Show off to your mates!
Why This Drink's A Ripper:
Turmeric's like the superhero of the spice world, with its mate curcumin having all these legendary health powers. And lime? Well, it's packed with that Vitamin C goodness. TurmeriX® special blend makes sure all those benefits work for your body. 
So next time you're sweatin' like a tradie in a tux, pour yourself a glass of this Turmeric Limeade. It's the bee's knees, mate! Cheers to a true blue Aussie summer! 🍹🌞🦘