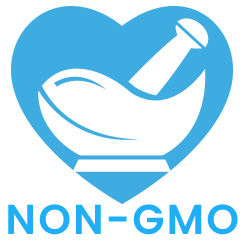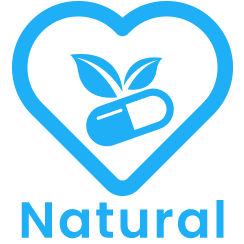 Our Premium All-Natural Turmeric Supplement - TurmeriX® Capsules | 2 Pack. 
Value and Convenience Combined. Save $11.90
Crafted with Care in Melbourne, Australia.
TurmeriX® capsules are certified by the Australian Registrar of Therapeutic Goods (AUST L 404751).
TurmeriX® products do not contain a highly processed and concentrated modern extracts and have not undergone further processing to enhance bioavailability.

Each Package Contains: 2 Bottles x 300 Capsules Each.
Each capsule provides 750mg of TurmeriX.
Adults, take three (3) capsules twice daily with food, or as recommended by your healthcare practitioner.  
Unlock the Power of Traditional Wisdom:
Our TurmeriX® capsules provide an authentic blend of natural Turmeric, thoughtfully formulated to match the daily therapeutic dosage traditionally used for centuries in both Ayurvedic and Western herbal systems.
Experience the Benefits:
Harness Potent Anti-Inflammatory Properties
Nurture Healthy Digestion
Promote Optimal Liver Function
Discover Relief:
Easing Digestive Discomfort
Alleviating Flatulence
Ingredients You Can Trust:
Our 2 Pack TurmeriX® Capsules Contain:

Turmeric - 519mg
True
Kerala
Turmeric: Sourced from the Generations-Old Turmeric Farms of Kerala, India, our unique blend offers a genuine touch of tradition. Its vivid orange hue reflects its natural potency, boasting around 5% curcumin for potent anti-inflammatory and antioxidant effects.
Black Pepper
Amplifies Absorption: Teamed with Turmeric, black pepper acts as a natural catalyst, boosting curcumin assimilation.
Offering antioxidant support.

Aids digestion.
Ginger Root
Related to Turmeric, ginger root complements our formula with its inherent anti-inflammatory qualities.
Relieves discomfort and promotes circulation.
Western herbal tradition lauds ginger's aid in digestion and symptom relief.
Vitamin C
Ascorbic Acid, a robust antioxidant, fortifies the immune system.
Reduces free radicals.
Facilitates neurotransmitter synthesis.
Is integral for skin health and collagen production.
Bolsters vitality.
A Holistic Blend: Our exclusive TurmeriX® Capsules also contain
True Cinnamon  (Ceylon Cinnamon) 
Vanilla Bean 
Coconut Powder 
Green Tea 
Fennel
Clove
Cardamon
Aniseed 
Embrace Tradition:
Uniting traditional and Western remedies to aid digestion, alleviate flatulence, and boost vitality.
TurmeriX® Two-Pack: Fusing Ancient Wisdom with Modern Wellness.