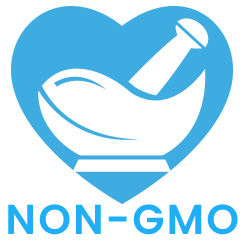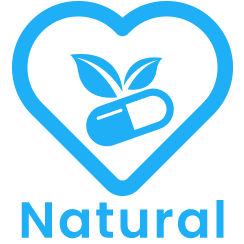 Our High Quality, All Natural, Turmeric Supplement.
Mixed & Made in Melbourne Australia. 

TurmeriX® capsules are certified by the Australian Registrar of Therapeutic Goods (AUST L 404751) 
Each bottle contains 300 Capsules. 
Each capsule provides 750mg of TurmeriX.
Adults, take three (3) capsules twice daily with food, or as recommended by your healthcare practitioner.  
TurmeriX® products do not contain a highly processed and concentrated modern extracts and have not undergone further processing to enhance bioavailability.
TurmeriX® products provide a carefully selected daily dose of Turmeric that aligns with the therapeutic daily dosage that has been traditionally used in *Ayurvedic and **Western herbal medical systems for centuries to:
*Reduce Inflammation. 
*Support Healthy Digestion. 
*Support Healthy Liver Function.
** Relieve symptoms of digestion, such as flatulence.
The capsule shell dissolves within 10 minutes for easy absorption.
TurmeriX® capsules are a simple and convenient way to manage your daily turmeric supplement dose. 
TurmeriX® Capsules Contain:
Turmeric - 519mg

  
Also known as Curcuma Longa rhizome Our unique blend contains TRUE Kerala Turmeric sourced from small family farms in Kerala India that have cultivated Turmeric for generations. 
Our high quality natural Turmeric is a deep rich orange color and contains approximately 5% curcumin. Curcumin is one of the active ingredients that gives TurmeriX® powerful anti-inflamatory and antioxidant effects.
Black Pepper
Black pepper is our choice to naturally increase the absorption of Curcumin into the body. In combination with Turmeric black pepper works as a: 
Antioxidant to reduce free radicals formed in the body. 

A Natural digestive aid 

Aids in the natural absorption of curcumin into the body 
Ginger Root
A cousin to Turmeric, Ginger root is known for its natural anti-inflammatory properties, which can help reduce pain and discomfort.
Has been Traditionally used in Western herbal medicine to maintain and support healthy digestion. 

Has been Traditionally used in Western herbal medicine to relieve symptoms of indigestion.

Ginger's warming effect can promote circulation and provide relief from nausea. 

Ascorbic Acid  (

Vitamin C) - 7.5mg
Ascorbic Acid (Vitamin C) is a powerful antioxidant that supports the immune system.*
Support your healthy immune system function.


Works an antioxidant to reduce free radicals formed in the body.

Assist synthesis of neurotransmitters.
Assist with connective tissue production
Support skin health.
It's essential for collagen production, which keeps skin healthy and aids in wound healing. 


Support general health and well being

Vitamin C also boosts iron absorption and contributes to overall vitality.
*When dietary intake is inadequate
Our TurmeriX® proprietary blend also includes: 
True Cinnamon  (Ceylon Cinnamon) 
Vanilla Bean 
Coconut Powder 
Green Tea 
Fennel
Clove
Cardamon
Aniseed 
Together all of our carefully formulated high quality, all natural, ingredients work together: 
As an antioxidant to reduce free radicals formed in the body.*

As an anti-inflammatory and to relieve inflammation based on traditional Ayurvedic medicine.

Maintain and support collagen formation.*
Maintain and support general health and wellbeing.*
Assist connective tissue production and formation.*
Traditionally used in Western herbal medicine to decrease, reduce, and relieve flatulence.
Traditionally used in both Ayurvedic & Western medicine to maintain and support healthy digestion.
(*when dietary intake is inadequate)

 
Frequently asked questions
What is TRUE Alleppey Turmeric sourced from Kerala India ?

Turmeric, a vibrant golden spice derived from the root of the Curcuma longa plant, holds deep cultural and medicinal significance in Kerala, India. Known locally as "manjal," turmeric is a staple in Kerala's cuisine, imparting a rich color and earthy flavor to dishes. Beyond its culinary uses, turmeric plays a vital role in traditional Ayurvedic medicine, where it is valued for its anti-inflammatory and antioxidant properties. Kerala's tropical climate provides an ideal environment for cultivating high-quality turmeric, and the state is a major producer of this spice. Turmeric also holds cultural importance, being used in religious rituals and ceremonies. The distinctive aroma and health benefits of Kerala's turmeric make it a cherished part of both the region's heritage and its daily life.