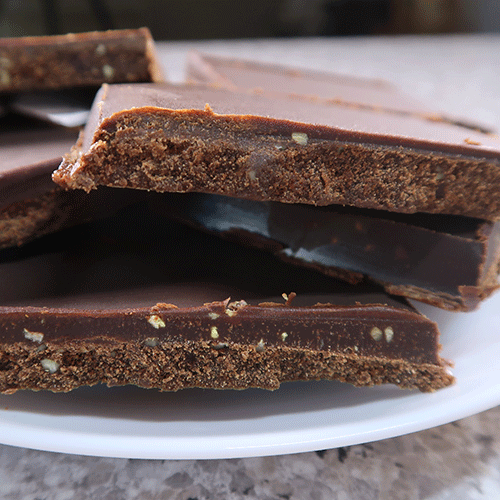 Makes: 12-14 pieces|
Ingredients:
1 cup extra virgin coconut oil
1/2 cup of honey
1/2 cup almond butter
1/2 cup good quality cocoa powder
1 tsp TurmeriX
Procedures:
1 Place a metal bowl over a pan of simmering water, add the coconut oil, honey and almond butter and stir until melted.
2 Add cocoa powder and TurmeriX and whisk until smooth.
3 Pour mixture into a 20cm x 10cm-tin lined with baking paper and refrigerate for 1-2 hours, until set.
4 Break into pieces to serve. Store in an airtight container in the fridge for up to two weeks.