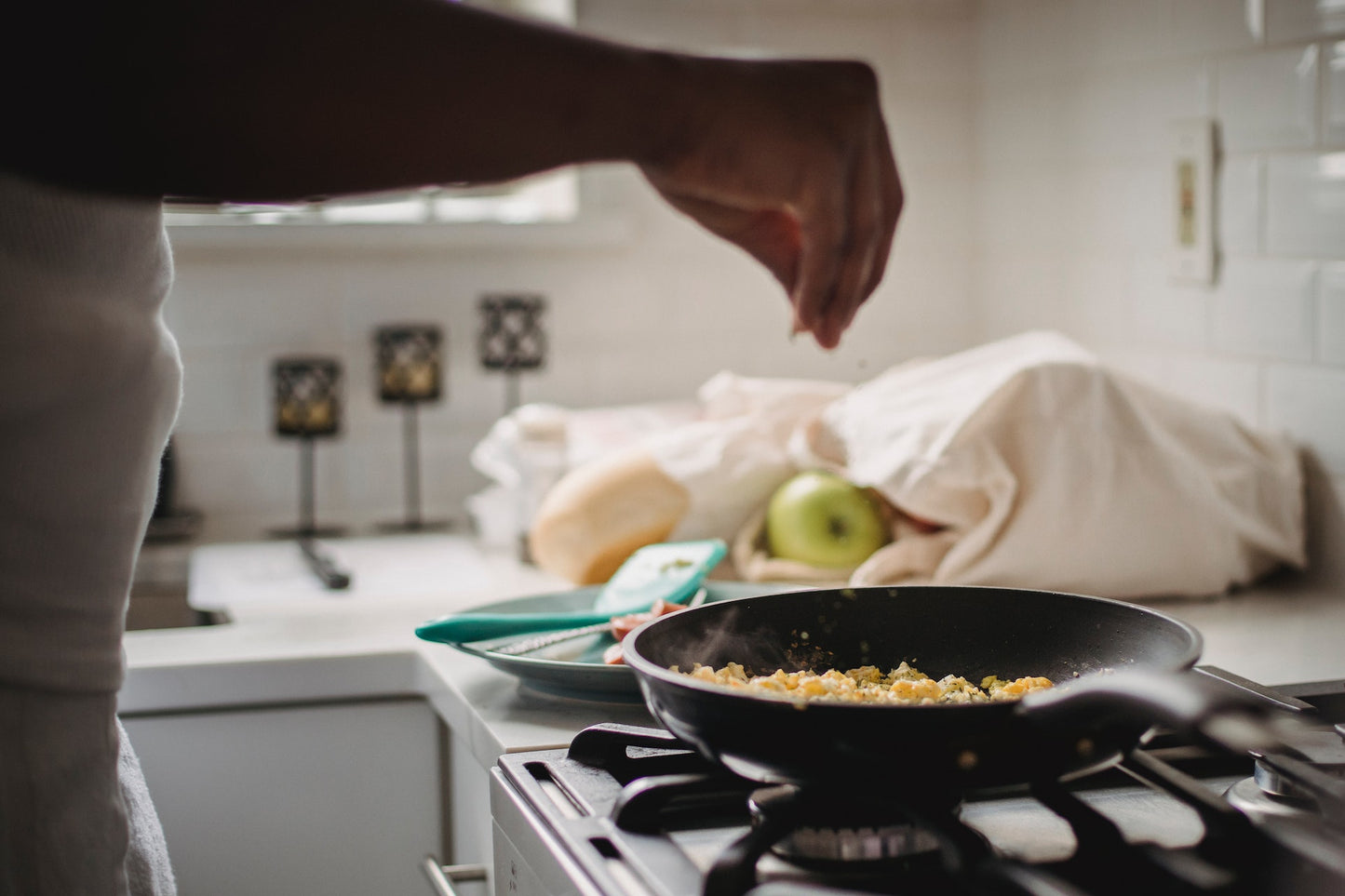 Looking for a quick, healthy and delicious brunch or light meal option that will have everyone scrambling for more? Our turmeric scrambled eggs are sure to hit the spot. Packed with fresh ingredients and the goodness of TurmeriX powder, this recipe is a novel twist on a classic favourite — ready to serve in just 15 minutes.
Turmeric has been traditionally used in Western herbal medicine as an anti-inflammatory assistant. An easy to consume turmeric powder, TurmeriX is the perfect addition to turmeric scrambled eggs. Do both your tastebuds and body a favour by trying this delicious recipe today!
Ingredients:
4 large eggs
100g fresh spinach leaves
50ml coconut milk
1 tsp coconut oil
2 tsp ground TurmeriX powder
 ½ finely chopped garlic clove
2 slices toasted sourdough bread
Method:
Place the coconut oil in a non-stick pan over medium heat. Add the garlic, and lightly fry for a few moments.
 Add the spinach leaves and cook for 1 to 2 minutes or until slightly wilted. Add a splash of water to the pan if they stick.
In a separate bowl, whisk the eggs with the TurmeriX powder and coconut milk. Season to taste. Add to the pan, and cook for 5—8 minutes until the desired consistency is reached, stirring continuously.
Serve on toasted sourdough. Enjoy!
Wondering about the benefits of turmeric scrambled eggs? Adding great-tasting TurmeriX powder to your recipes is a fantastic way to reap all that this ancient superfood has to offer. Delightfully moreish, our turmeric scrambled eggs provide a quick and easy way to incorporate the goodness of turmeric into your diet.
For more inspiration, be sure to check out our delicious range of simple-to-make turmeric recipes. Have questions, comments or feedback? We'd love to hear from you — get in touch with our friendly customer care team today!