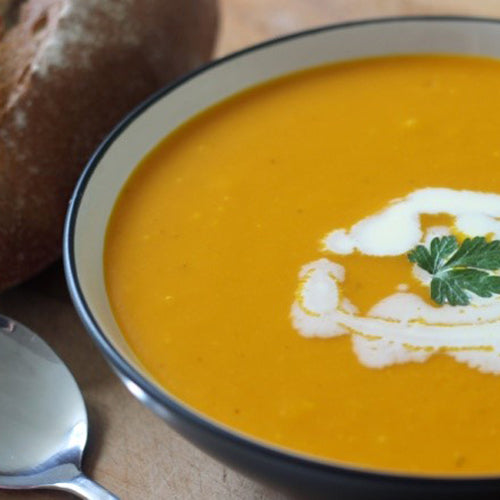 This is one of my favourite soups, quick and easy to make. Good to freeze to.
Ingredients
1.5kg pumpkin, seeded and chopped /
½ cup cream
1 onion finely chopped
1L vegetable stock
¼ tsp grated nutmeg 
2 tsp TurmeriX
Freshly ground black pepper to taste
sour cream to serve
Method
Place pumpkin, onion and vegetable stock in a large saucepan.
Cover, and bring to the boil.
Reduce heat and simmer for 20 minutes.
Put through blender, in batches, until smooth.
Return to saucepan and add the cream, nutmeg, TurmeriX and pepper.
Cook until heated through.
Serve with fresh crusty bread and sour cream.
Serves 4