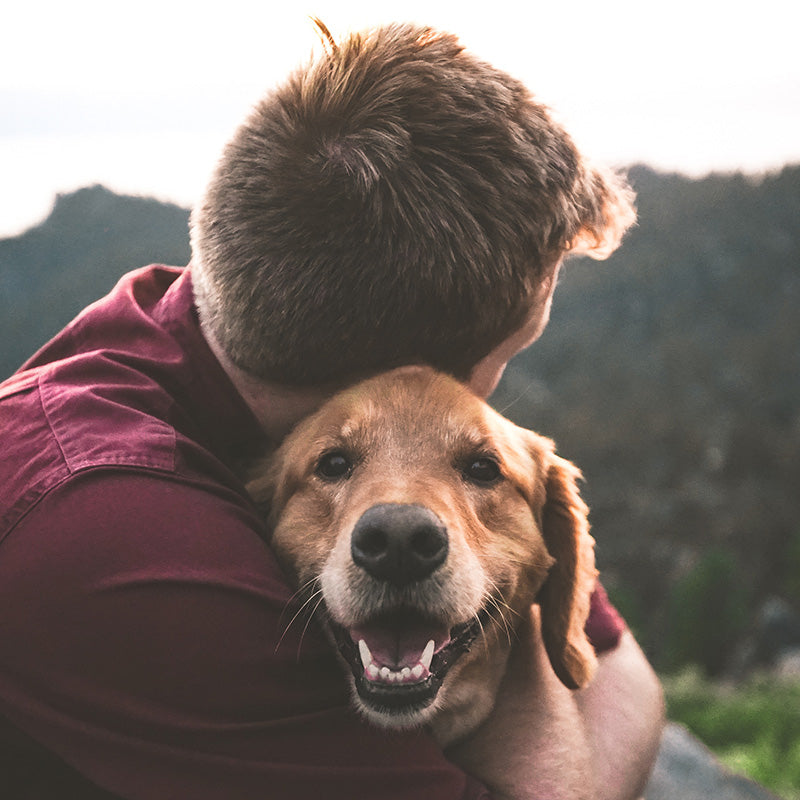 If, like most dog owners, your furry friend is part of the family, you will be as concerned for their health as you are for your own. It's easy to pay attention to their health when their tails are wagging, but don't wait until a visit to the vet is looming to think about it. Consider turmeric for dogs.
As humans, we take supplements to assist us in feeling our best – but what about our dogs? Do they get all their nutrition from their food? Well, yes and no. Dog food is formulated with a dog's dietary needs in mind, but it doesn't necessarily contain those added extras that can get, and keep, your dog feeling their absolute best. So, with that in mind, is turmeric good for dogs?
If you've eaten curry, you've eaten turmeric. With a bright yellow hue akin to powdered gold, powdered turmeric is well-known for its anti-inflammatory properties. Not only is it great for humans, but it may also assist in keeping your dog active for longer, thanks to these well-known properties. With too many to mention, here are just a few of the reasons to consider feeding your pet this sunshine spice.
So, what does turmeric do for dogs anyway? Let's take a closer look!
For dogs, turmeric can relieve inflammation
Inflammation may cause pain and discomfort, and could possibly contribute to other conditions. While some inflammation can be a good thing – for instance in healing an acute condition – long-term inflammation can cause a whole host of degenerative and inflammatory diseases in your dog.
Turmeric has been traditionally used in both Western and Ayurvedic medicine to relieve inflammation. But is turmeric safe to give your dog? Yes! Since it's a natural remedy, turmeric is good for dogs.
No pain, lots of gain!
It's hard to know when our previous pups are in pain. Far more stoic than us humans, dogs hide their pain well. It makes sense to give them something that acts as a natural pain reliever. Because of its anti-inflammatory properties, turmeric is a wonderful way to soothe your dog's discomfort and help relieve pain.
Holding back the years
Free radicals have nothing to do with the hippie era, and everything to do with aging and degeneration. Curcuma Longa (turmeric) rhizome contains multiple curcuminoids that are known for their potent antioxidant properties and reduce the free radicals within the body. We don't get enough time with our dogs as it is, so why wouldn't you stretch it out with some powdered gold?
The way to a dog's heart…
…is through its stomach, and we all know that our four-legged friends love their food. But when their digestive system goes haywire, it can take away their greatest pleasure (apart from you, of course).
Turmeric has been used in western herbal medicine to help maintain and support healthy digestion. There are many more benefits to using turmeric for your dog. 
We've covered turmeric benefits for dogs, but how much can you give your pup in one go? Be sure to review our dosage guidance for your dog's breed and size, which also gives you a few hints and tips on introducing this spice into your dog's routine.