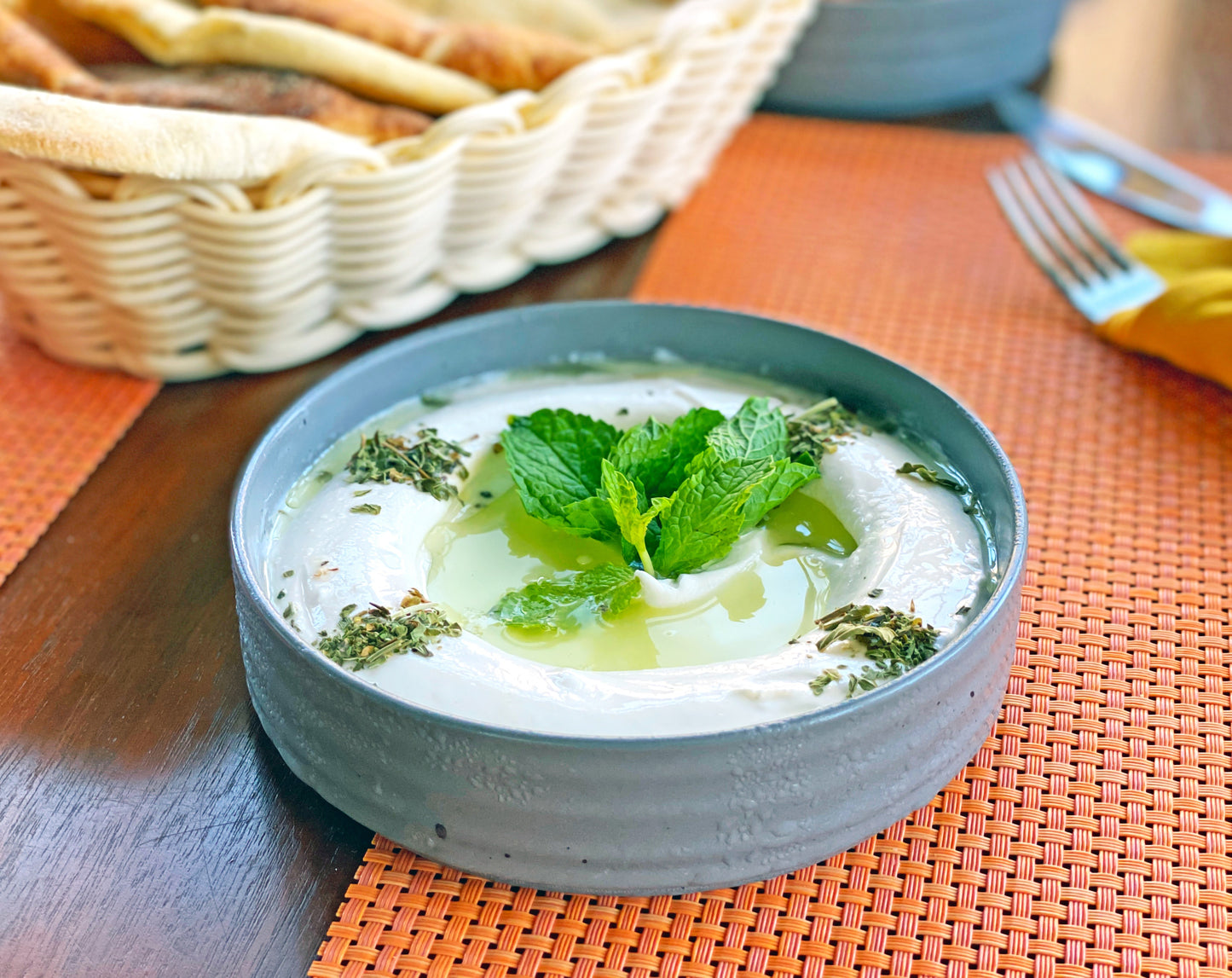 There are few things more satisfying than a delicious dip. Whether you're dipping chips, pretzels, or vegetables, the right concoction can take your snacking experience to the next level. Not only do they provide a flavorful addition to any menu, but they can also be a healthy snack option. 
If you are looking for a high-protein dip, you might want to choose one made with Greek yogurt or cottage cheese. You can try this simple, no-fuss yoghurt dip recipe that comes with some added health benefits as it's infused with golden turmeric — a spice traditionally used in Ayurvedic medicine to relieve inflammation and support healthy digestion. This easy-to-make turmeric dip also doubles up as delicious turmeric salad dressing. Ready to get started? Follow the recipe below! 
Ingredients: 
1 small garlic clove, finely grated

1/2 tsp finely grated fresh lemon zest

2 tbsp olive oil

1 tsp

TurmeriX

1 tbsp fresh lemon juice

1 cup whole-milk Greek yogurt

Sea salt
Method: 
Add the oil and

TurmeriX

to a skillet over medium flame. Stir occasionally and allow the oil to bubble. Leave on heat for a few minutes before allowing the mixture to cool.

Combine the remaining ingredients, add the turmeric-infused oil, and your

yoghurt dip

is ready. Slice up some veggies of your choice, and you're ready to indulge in a healthy but delicious snack.
Looking for a fresh and nutritious salad to pair with your turmeric dip? Try our delicious prawn salad that packs a flavoursome punch you just can't get enough of. Or, if you're searching for more ways to include turmeric in your diet, be sure to check out our blog. We have a collection of recipes that use this spice in creative and delicious ways. From curried sausages to healthy bliss balls and turmeric falafels, there's something for everyone to enjoy.