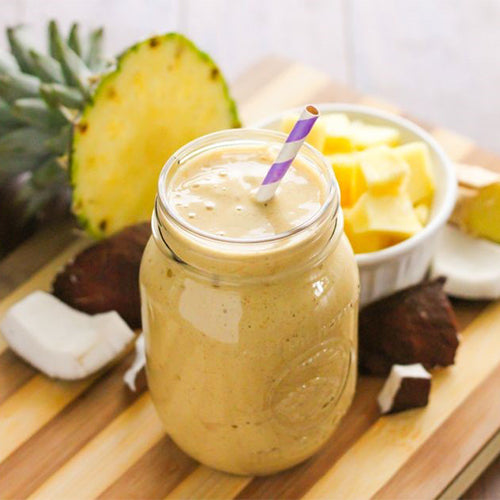 Pineapple Passion Milkshake
½ cup frozen pineapple
1 teaspoon TurmeriX 1 cup coconut ice-cream
1 tablespoon olive oil ²/3 cup coconut milk Combine olive oil, TurmeriX and coconut milk in a blender until thoroughly mixed. Add the ice cream and pineapple, continue blending until smooth. Enjoy!
Tropical Mango Smoothie
½ cup frozen mango chunks
½ teaspoon TurmeriX 1 fresh or frozen med banana
Pinch of sea salt 1 cup almond or coconut milk 
  A little honey or maple syrup 1 tablespoon coconut oil
Combine all ingredients into a blender and blitz for 1 minute. Serve in a tall cold glass. Simple as that.