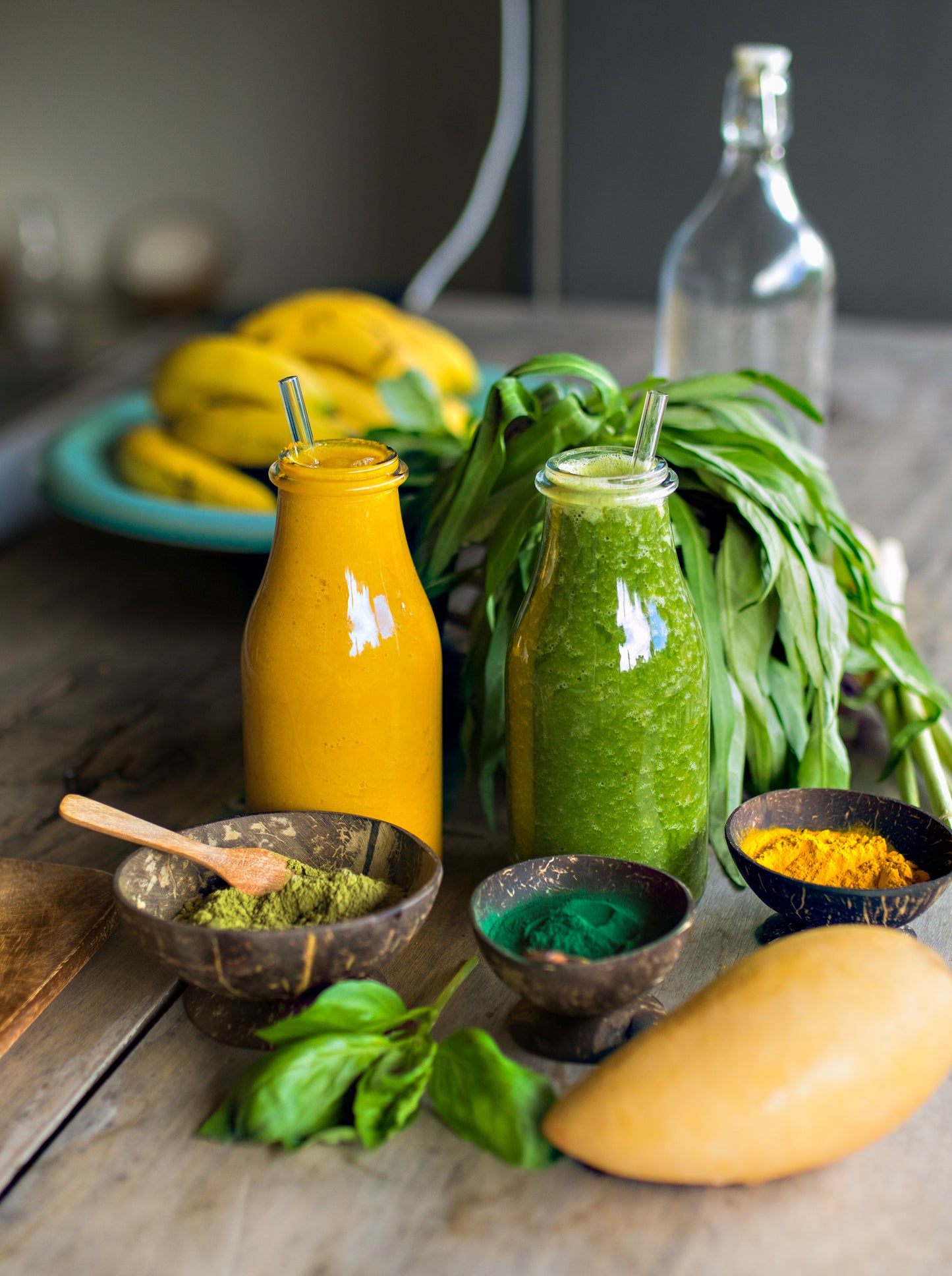 Have you ever thought about adding turmeric to a green smoothie? Start your day off on the right foot with our deliciously creamy turmeric green smoothie. It's packed with nutrients and turmeric — a spice traditionally used in Ayurvedic medicine for its antioxidant properties.
If you're feeling extra adventurous, you can add a scoop of protein powder or a handful of nuts to our turmeric smoothie recipe. This smoothie is guaranteed to give you sustained energy throughout the day. So, if you're looking for a quick and easy way to get your daily dose of greens, this is the perfect turmeric smoothie recipe for you!
Ingredients:
2 cups baby spinach
1 cup fresh or frozen fruit of your choice
½ teaspoon TurmeriX
1 cup of unsweetened almond milk or water
1 tablespoon ground flaxseed
½ teaspoon coconut oil
Method:
Place all the ingredients into your blender and blend until you reach a smooth and creamy consistency. You can add ice to chill the drink even further. Then sit back and relax while you sip this delicious turmeric smoothie recipe. 
If you enjoyed our turmeric green smoothie, we have other quick smoothies you can whip up in an instant. For a hot-weather thirst quencher, try our summer smoothies and milkshakes, or if you're in the mood for something more tropical, our smoothie combos should hit the sweet spot. 
Need more no-fuss, super-healthy recipes? You'll find plenty of delicious meals on our blog. We have a variety of recipes that are perfect for busy weeknights or slow cookers for weekends. Whether you're in the mood for a hearty meal or light snack, we have a recipe that will fit your needs.