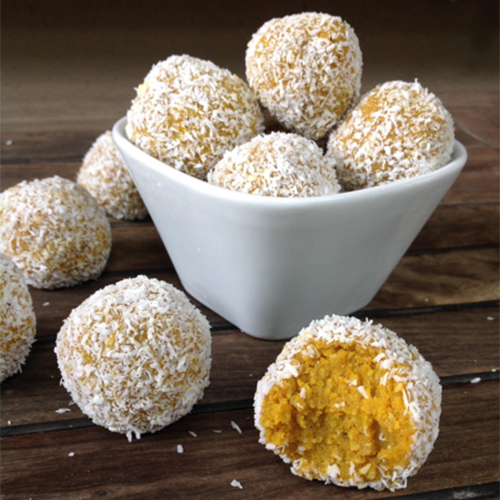 INGREDIENTS:
1 cup cashews
150g dried mango
1/4 cup rice malt syrup
2/3 cup desiccated coconut
2 tbsp. coconut flour
1 tsp. vanilla paste
Juice of 1 lime
4 tsp TurmeriX
DIRECTIONS:
Soak cashews and mango for 30 minutes, drain.
In a blender or food processor, process cashews, mango and rice malt syrup until well combined.
Add desiccated coconut and continue processing.
Scrape mixture into a bowl and stir through coconut flour, vanilla paste, lime juice and TurmeriX.
Roll into balls, then roll in additional coconut.
Store in the refrigerator for up to a week or freeze.