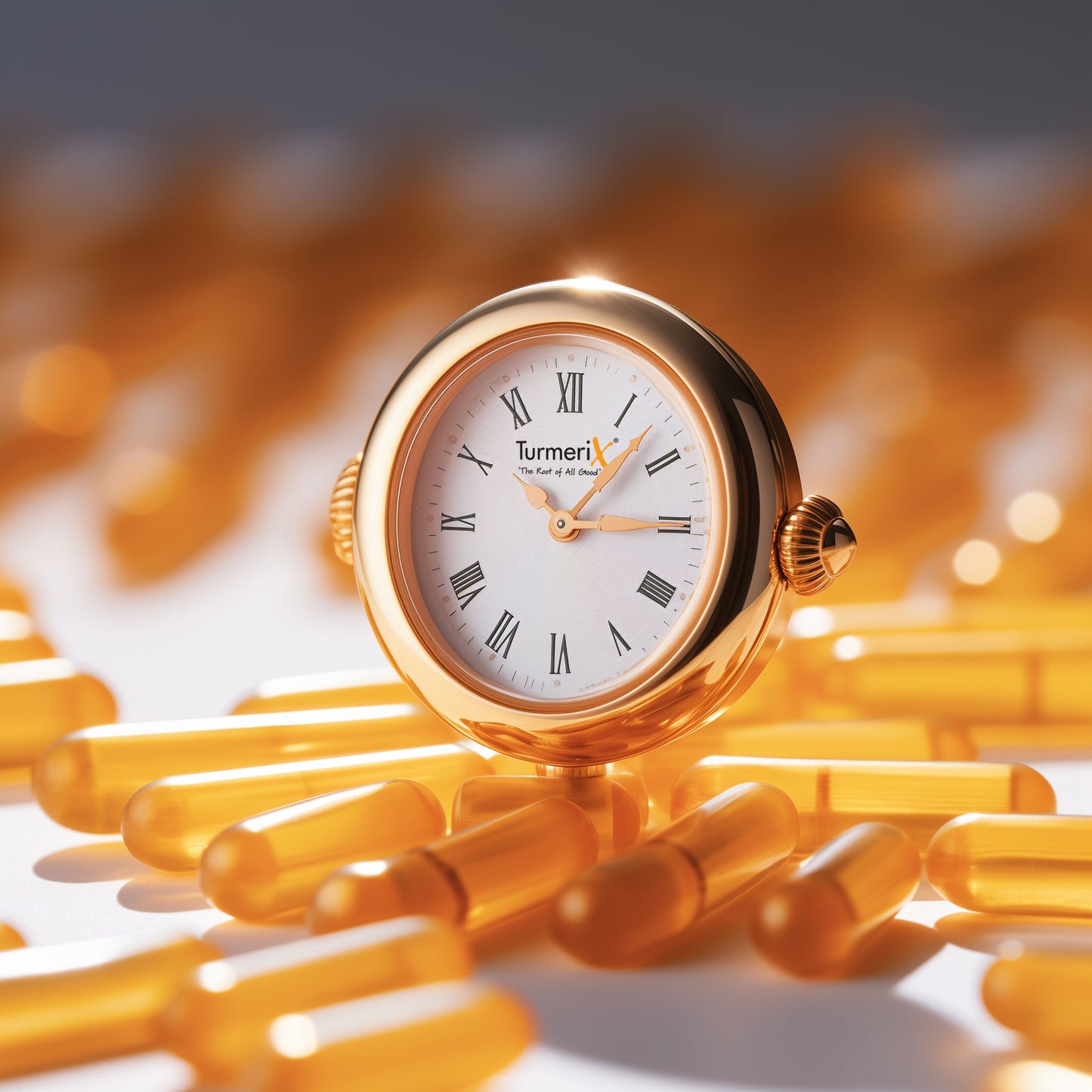 Turmeric has long been recognized in traditional medicine for its health-promoting properties. One of its most celebrated benefits is its potential to reduce inflammation. But how quickly does turmeric work when it comes to inflammation?
Curcumin: The Active Ingredient
The primary active ingredient in turmeric is curcumin. It's this compound that's largely responsible for turmeric's anti-inflammatory effects. Multiple studies have shown that curcumin can inhibit several molecules known to play major roles in inflammation.
Speed of Action
Immediate vs. Long-Term: The speed at which turmeric acts on inflammation depends on the context. While some individuals might experience relief from symptoms of inflammation shortly after consuming turmeric, its most significant benefits are often observed with consistent, long-term intake.
Bioavailability Concerns: Curcumin, by itself, has low bioavailability, meaning it's not readily absorbed by the body. Consuming it with black pepper, which contains piperine, can enhance its absorption. Therefore, the effectiveness and speed at which turmeric works can be influenced by how it's consumed.
Dosage and Form: Turmeric can be consumed in various forms, including fresh root, powdered spice, capsules, teas, and topical preparations. The concentration of curcumin and the speed of its effect can differ based on the form and the dosage. Supplements often contain higher concentrations of curcumin than you'd get just from cooking with the spice.
Choosing Between Turmeric Capsules and Powder
When deciding how to incorporate turmeric into your routine, the choice often comes down to convenience versus flexibility. Here's a closer look:
Turmeric Supplement Capsules:
Consistent Dosing: One of the significant benefits of turmeric capsules is the consistency in dosage. Each capsule contains a pre-measured amount of curcumin, allowing for a steady intake, which can be especially beneficial for long-term anti-inflammatory effects.
Ease and Convenience: Capsules can be taken quickly, without the need for preparation, making them a convenient option for those with a busy lifestyle.                                                                                              
Turmeric Powder:
Flexible Dosing: With turmeric powder, you have the flexibility to adjust your dose according to your needs. Whether you want a stronger dose one day or a milder one the next, powders offer that versatility.
Versatility in Usage: Beyond dosage control, powdered turmeric can be incorporated into a variety of dishes, from golden milk lattes to curries. It also allows for creativity in the kitchen, blending both culinary and health benefits.
Taste and Experience: For those who enjoy the unique flavor of turmeric, using the powder in cooking and drinks provides an authentic taste experience.
Realistic Expectations
While turmeric has shown promise as a natural anti-inflammatory agent, it's essential to manage expectations:
Consultation is Key: Always consult with a healthcare professional before incorporating high doses of turmeric or any supplement into your routine, especially if you're on medications or have underlying health conditions.
Turmeric, particularly its active compound curcumin, offers notable anti-inflammatory benefits. While some might experience relatively quick relief, the most pronounced effects come with consistent, long-term use. Always ensure you're consuming turmeric in a way that maximizes its bioavailability and consider its role as part of a broader strategy for managing inflammation.